Although nearly half of podcast listeners surveyed said they were open to listening to regional content, only 28% are actually listening to local shows. There are quite a few reasons for this dichotomy.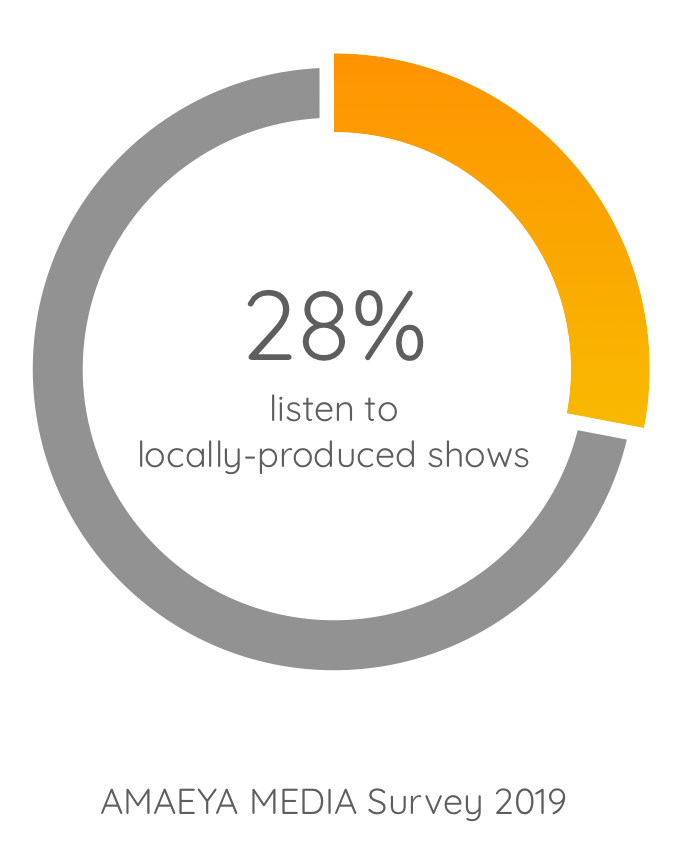 The UAE in particular is an expat-heavy country and many listeners are more connected with shows from home. Many have Apple IDs registered in their home countries, which affects the browsing tab in Apple Podcasts, the dominant podcast player (42%). Non-Apple podcast listeners tend to tune in via Spotify (26%) or Google Podcasts (19%) and are also usually directed to globally trending shows or work with algorithms that tend to suggest 'similar' shows to those already selected, compounding the problem.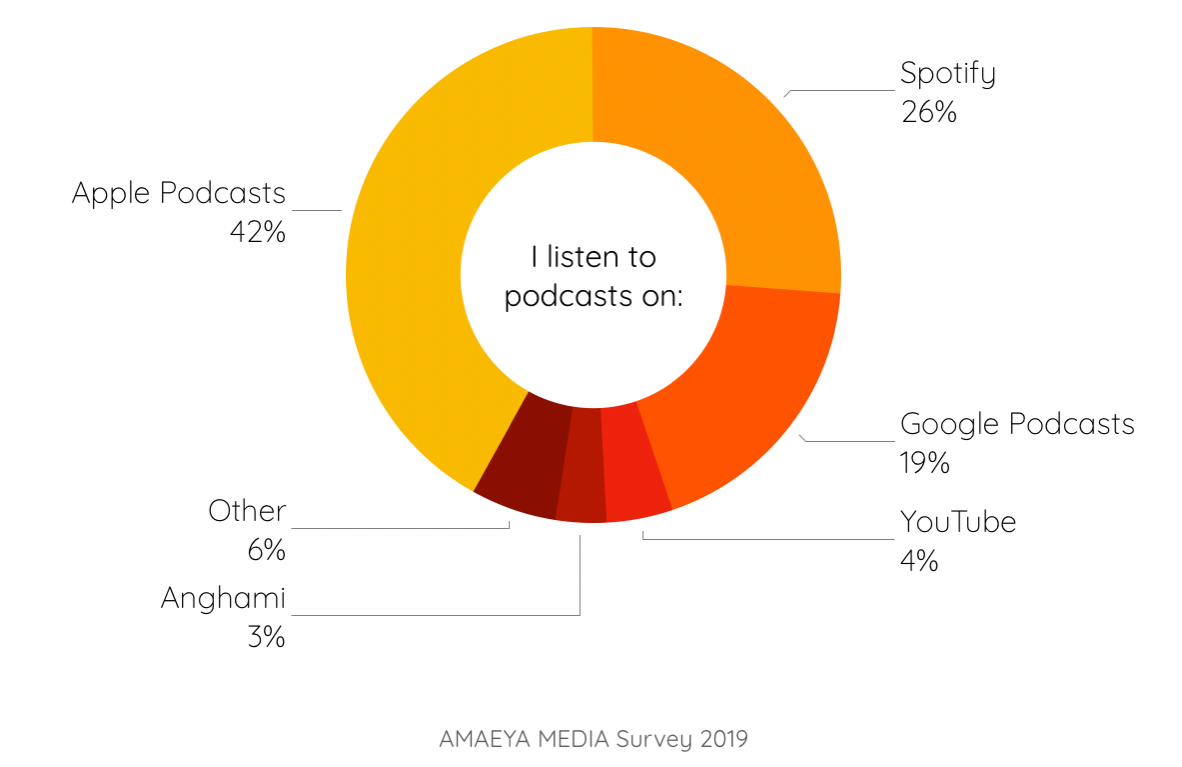 Comparatively, less than 4% of respondents browsed on Anghami, the only regional streaming service, which carries over 300 shows that are predominantly from the region.
There is also a perception that locally produced content would not be of the same quality as internationally produced shows, especially when compared to media houses with high brand value such as NPR or Vox Media and podcast-first companies such as Gimlet. Even among non-listeners, 39% noted that the ability of good local and relevant content would make them try the medium.
Social discovery
Most respondents confirmed that they discover new content through social channels, primarily via social media or through word-of-mouth. A personal connection and organic reach seems to be the best way to reach listeners. Nearly all listeners surveyed confirmed that they would share podcasts with their friends.
This trend seems to hold true  even within Anghami's own data, where 67% of their users subscribe to podcasts via searching for them directly, implying touch points outside of the platform itself.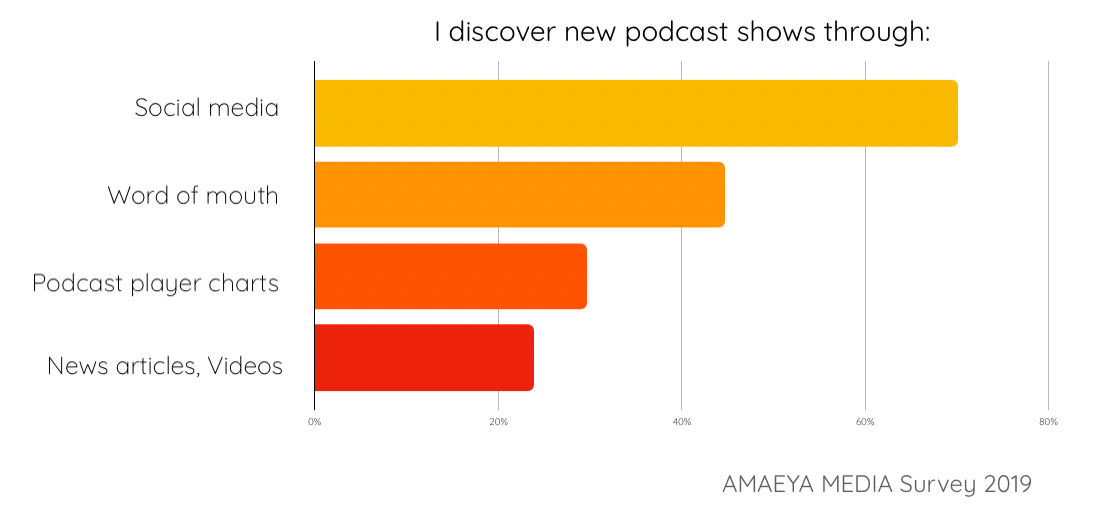 Hence it is still difficult for new podcasters to get their content discovered, especially without outreach through other social channels. This only adds to the disconnect seen between locally produced podcasts and listeners.
The multi-tasking angle

For a generation that is always on their devices, podcasts offer a great way to consume content while engaged in other tasks where they are unable to focus directly on their screens. Nearly all listeners (92%) listen to podcasts while doing other activities, primarily commuting (43%) and doing household chores (23%). Over 66% of listeners also prefer episodes that are under 30-minutes long, indicating a clear tie-in with typical commutes, chores and workouts.
Next: Outlook for regional podcasting