In a world where everything is increasingly customized, on-demand and exclusive, podcasts play an important role in continuing the cultural shift in how people consume their content. Spoken-word content provides an intimate and almost nostalgic personal experience, reminiscent of an era gone by.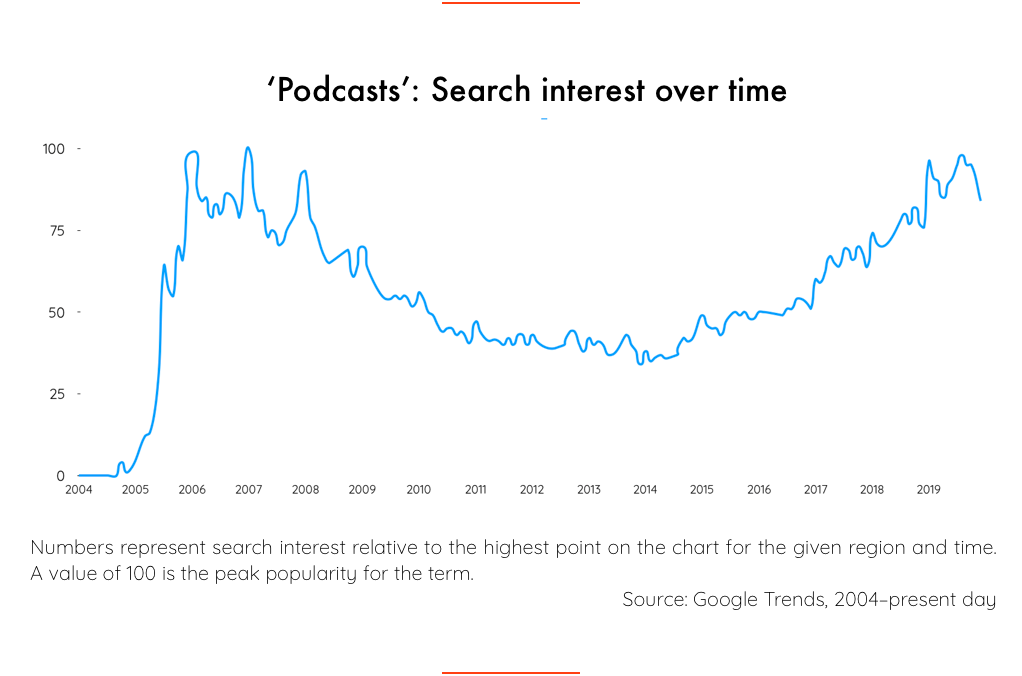 While podcasts are not new by any means—the first mention of the word dates back to 2004— it was the advent of the narrative true-crime podcast Serial in 2014 that spearheaded the medium into the mainstream. Since then, the steady growth in podcast consumption has continued, with the last 12 months being no different. Edison Research's 2019 annual podcast report found that 51% of Americans over the age of 12 have listened to a podcast at least once, with 32% having listened in the past month.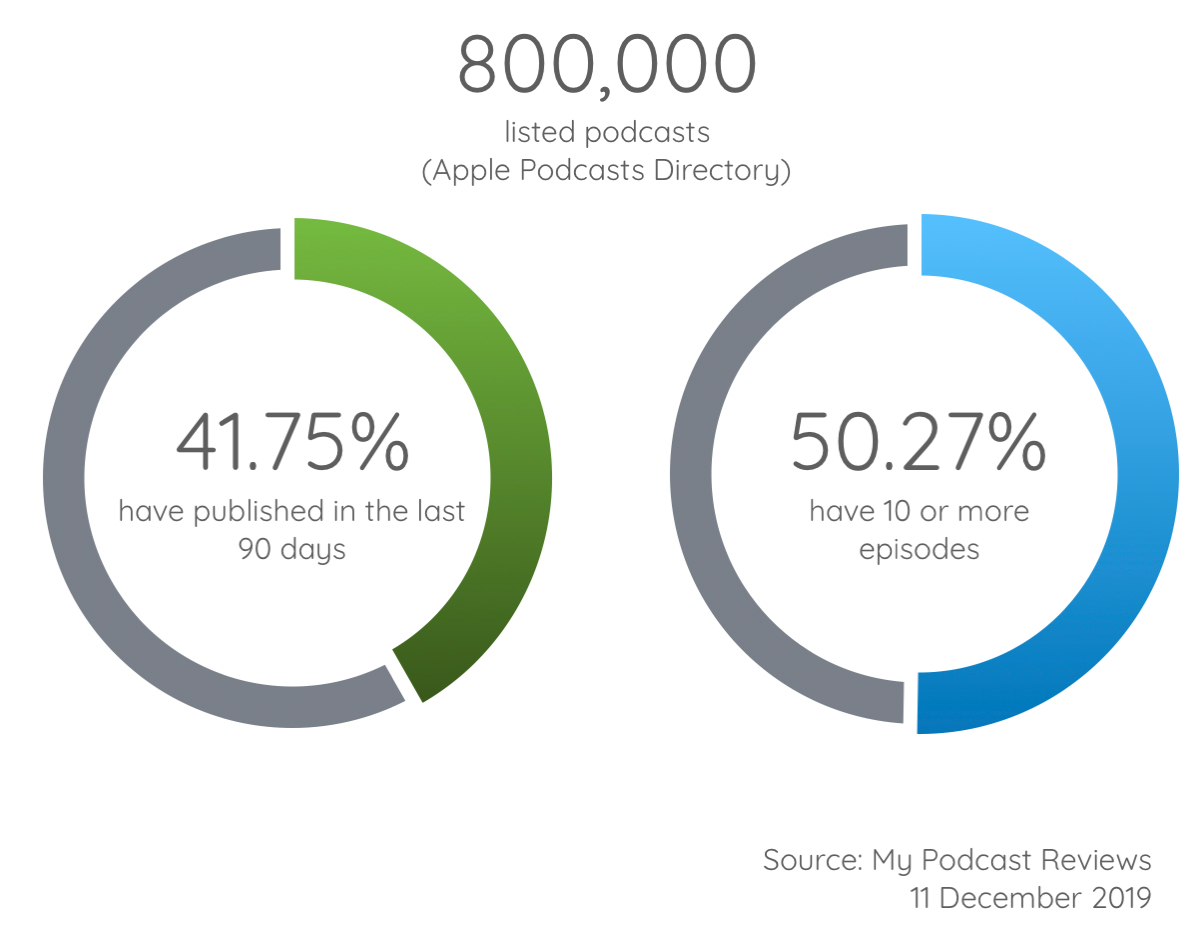 2019 was a monumental year in many ways  for the industry with acquisitions, reshuffles and various new launches. The number of shows listed in Apple Podcasts' directory crossed 800,000 in December, of which about 41% are considered active. Spotify planted its roots firmly in the space with the acquisition of content studio Gimlet Media and technology platform Anchor in May, while also announcing their plans to spend an additional US$500 million in podcast-related acquisitions. Both Apple and Google introduced new features for their native podcast applications, including the ability to search by text through episode audio.
There has been significant movement within the region as well this year. Anghami, the Beirut-based music streaming service with over 13 million active monthly users, launched its podcast section late 2018 and offers studio space for podcasters to record their shows. During 2019, the platform launched a version update to their podcast player as well as show pages. In May, Kerning Cultures announced they had raised US$460,000, becoming the first venture-backed podcast company in our part of the world.
Podcasting offers a classic 'horizontal' media form: producers are consumers, and consumers become producers and engage in conversations with each other. Based on my interactions with the podcasters in the UAE, podcasters support each other at the grassroots level; they appear on each other's shows and promote the work of others and, in the process, often explain how they do and what they do."
Dr. Sabir Haque
Professor of Broadcast Media & New Media Technologies, Manipal Academy of Higher Education,
Listener survey
While a large volume of data and research is available primarily in the United States as well as other markets, there is a lack of data exploring listenership behaviour in the region and how our trends stack against global averages.
In an effort to address this gap, AMAEYA Media carried out a consumer survey to help better quantify local podcast preferences. 502 valid responses were received for the survey, which ran during November 2019. The survey was open to the general public but targeted residents of the United Arab Emirates, who formed 90% of the respondents who completed the survey.

Key trends
The following key trends emerged out of the 2019 survey:
There's a clear disconnect between local listeners and locally produced content: While nearly half of those surveyed expressed an interest in listening to local shows, less than 30%  actually do.
Podcast discovery is still a challenge: Social media and word-of-mouth are still the biggest ways to discover podcasts. While various attempts are underway from platforms to help listeners find new shows, discovery continued to be a major challenge in 2019.
Local listeners prefer shorter podcasts that allow them to multi-task while doing other activities: With a majority of listeners tuning in during their daily commute, podcasts enable listeners to consume information and knowledge, or grab a slice of entertainment while completing other tasks such as travel or chores. This is complemented by the preference of a majority of listeners for shows less than 30 minutes long
Next: The Dichotomy: Local vs International Content