In order for local podcasters to grow their reach, there needs to be a stronger understanding of what listeners are looking for. There continue to be challenges regionally that need to be addressed to help create opportunities for the local ecosystem.
Unfamiliarity with podcasts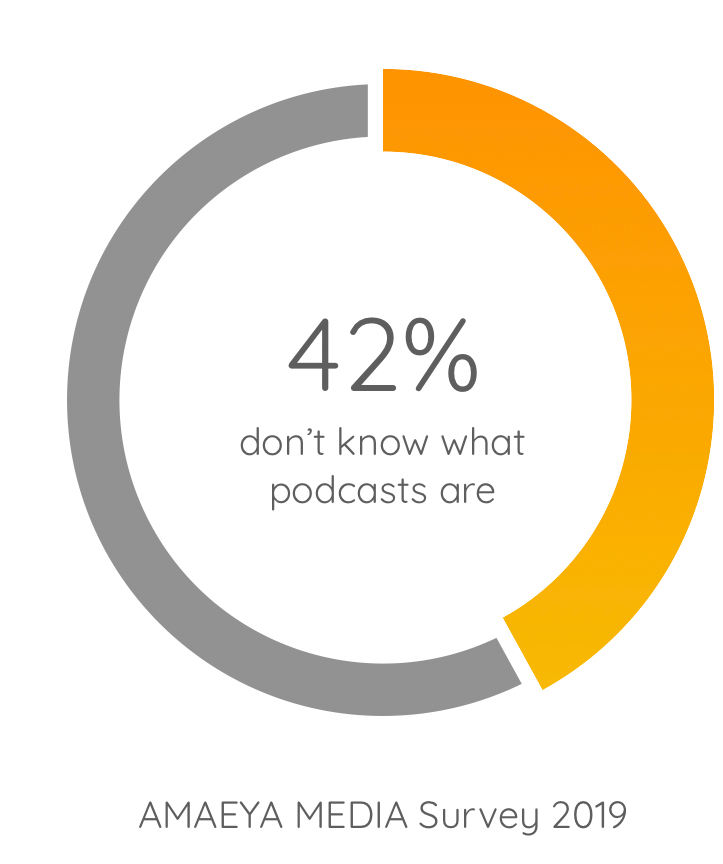 We're still not at a critical mass of awareness of podcasting as a medium for delivering and consuming content. Among non-listeners, over 40% said they didn't know what podcasts are, or how to listen. Within the same group, 61% said they could be persuaded to start listening if they had someone to guide them, or knew how to discover good shows.
Regional events like the Middle East Podcast Forum, which completed its second edition in 2019, or the first ON.DXB festival which conducted a panel, Podcasts taking centre stage, have helped with awareness among non-listeners but we are far from mainstream adoption within the region just yet.
Perceptions around local content
With 48% of listeners expressing a desire to listen to local content but not doing so, and nearly 40% of non-listeners saying they would listen to podcasts if there was good local content there is a disconnect between local providers and listeners. The high percentage of respondents who are looking for 'good content' seems to imply a perception that the quality of locally-produced content is of lower quality compared to international shows.
However, research carried out by Dr. Sabir Haque, professor of New Media and Broadcast Media at Manipal University of Higher Education (MAHE) indicates that local content is continuing to diversify across categories. His study, titled Podcasts in the UAE: narratives re-invented and re-casted argues that not only is the region starting to thrive with stories across tech, culture, music and local affairs but also has content with "high production value". It further notes that podcasters have been able to open dialogue on "previously untouched topics in the Middle East and its diaspora."
The perception exists despite the international recognition some shows have received. In fact, actor and style icon Sarah Jessica Parker shared her love for the show Kerning Cultures on Instagram recently.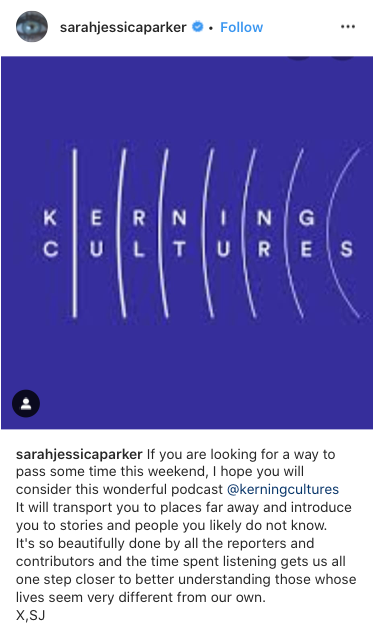 What listeners want
In our survey, when we asked listeners about the themes they were most interested in, the entertainment (including comedy) category came out on top. This trend does hold true globally as well, with celebrity comedians such as Marc Maron or Joe Rogan operating in this category for a few years, while talk show stars such as Conan O'Brien have also delved into podcast partnerships. While some local podcasters seem aware of the popularity of these topics, there are few active shows that cater to this genre. The Hangout with Rushdie is popular within this category, while Rami Zeidan collaborated with celebrity host Big Hass to launch 7awwil about the history of hip-hop in both Arabic and English. Overall though, there seems to be a large gap in content produced within this genre regionally.
Beyond entertainment, listeners also expressed an interest in technology, arts & culture, and business & entrepreneurship.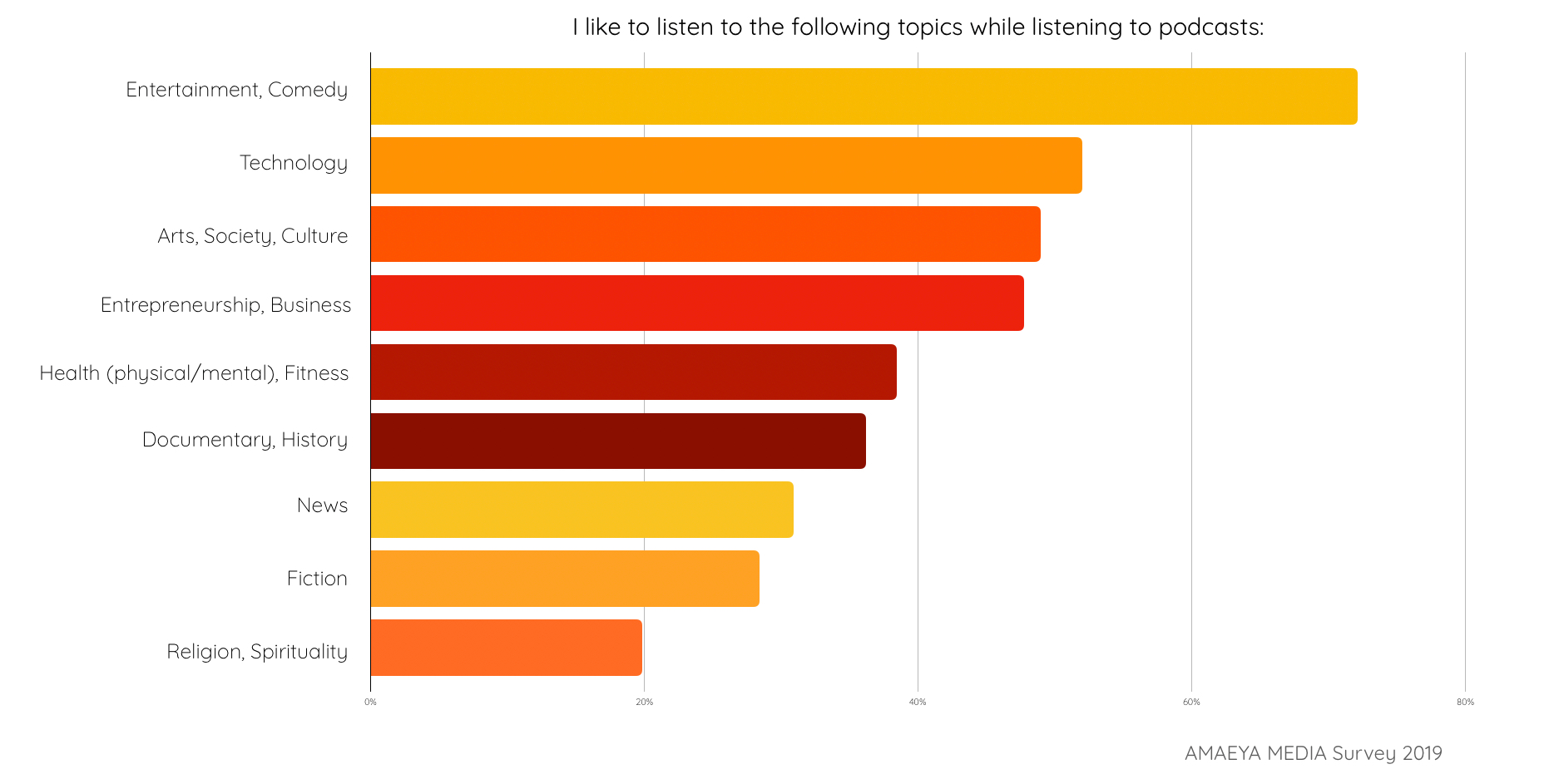 Discovery across platforms
Globally, a few efforts are underway to help discovery with platforms like Spotify recently launching a playlist feature to suggest similar shows to help with discoverability. Both Apple Podcasts and Google Podcasts launched auto-transcription to enable easier search for topics and guests within episodes during the year. However, discovery continues to be difficult when it comes to locally-produced content. Industry professionals with a regional focus will need to work together across the publishing chain to help tackle this gap.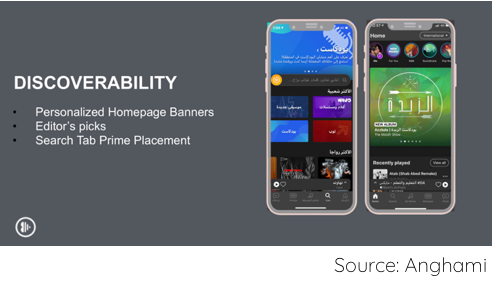 Anghami, which has over 13 million active users monthly, crossed their 10 billionth stream on the platform this year, showcasing the appetite within the region. Their recent updates have allowed for podcasts to be showcased on homepage banners, category browsing and editor's picks to enhance discovery of regional shows.
Next: The Challenge of Standardisation