As discussed earlier, despite a drop in advertising revenue on podcasts during 2020, the year-on-year growth is still expected to be positive. Spotify kicked off the year with their Streaming Ad Insertion (SAI) offering, providing targeted advertising for podcasts on their platform, and closed out the year with the Megaphone acquisition. This brings podcasts hosted on Megaphone as well as its advertising marketplace into the Spotify fold.
During 2020, Podeo produced five shows for the organization responsible for the 2022 FIFA World Cup's operations and delivery, showing an appetite towards mainstream organization and government support for the medium in the region.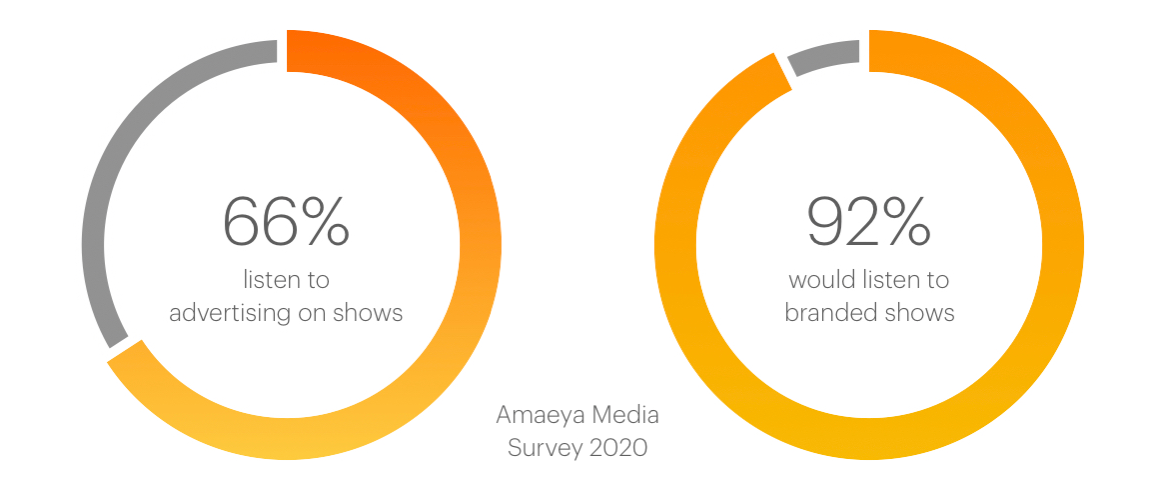 Local listeners lean towards listening to ads on podcasts. A healthy 66% said that they don't skip ads, some even said they use podcast ads to discover brands. Only 9% found them truly annoying, similar to trends from 2019. This holds true for branded content as well, with only 8% saying they wouldn't want to listen to branded shows.
CASE STUDY: The Journey

Next: Monetisation >