We're excited to welcome Spinneys into the podcast world with the launch of Nourish, a podcast that inspires you to eat and live well. You'll hear engaging conversations with farmers, foodies, as well as well-being experts, and hopefully leave you with something that will nourish your heart and soul.

The show launched last week and will have new episodes every Tuesday. As always you can follow the show in your favourite podcast player, or just pop over here to listen on the web.
---
ICYMI
What I Did Next is half-way through its current season as we write this. If you haven't already, catch Amy Mowafi tell host Malak Fouad why she continues to be awed by how Gen Z women are taking on the world.
What I Did Next: Amy Mowafi
Also this season, we've launched a subscription offering in Apple Podcasts where you get bonus content with every guest as well as early access to episodes. There's a two-week free trial to get you started.
---
Ignite The Sound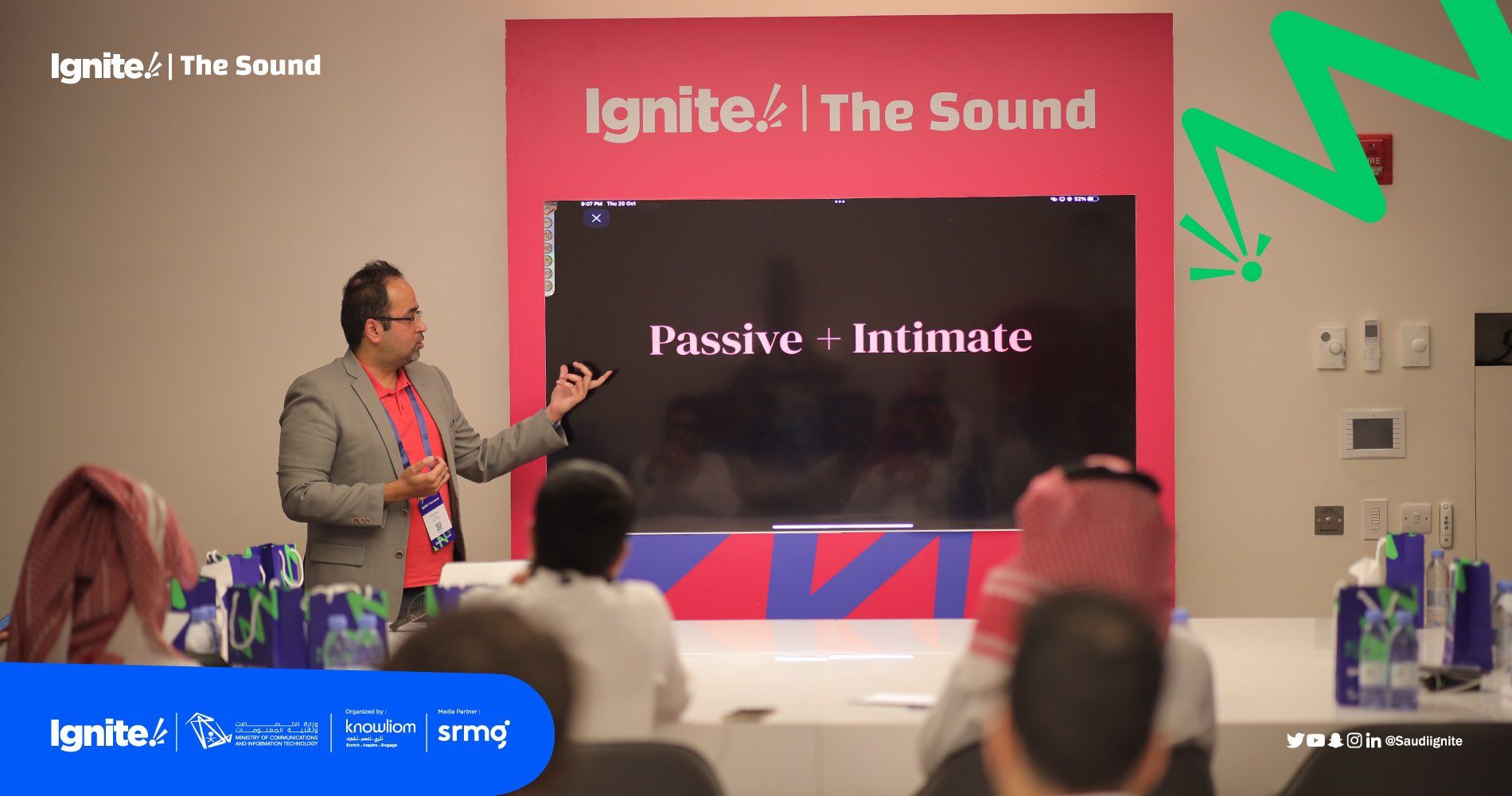 I was delighted to participate in the inaugural Ignite the Sound conference in Riyadh last month, which brought together local creators and podcasters from around the world. The Conference included more than 75 keynote sessions, 30 panel discussions and more than 20 workshops in total—I had the opportunity to speak to some local creators as part of my workshop on The podcast opportunity for brands.
I also joined James Cridland and Hadeel Al-Eisa on a panel to talk about content as a key business asset. While we await the videos, some snippets of the panel were covered by Arab News.
---
I know the weather is getting cooler but that doesn't mean you forget to hydrate!
Until next time,
Chirag