The Adventures of Max Rodenbeck, and should we be fighting for work-life balance?
Remember Tintin? Max Rodenbeck, formerly Middle East Bureau Chief for The Economist (and now South Asia Bureau Chief), shared on What I Did Next that the Belgian comic book series inspired his original foray towards journalism.
Hear how destiny brought Max back to Cairo, where he grew up from the age of two, and how he continues to have deep roots in Egypt. He's also the author of one of host Malak Fouad's favourite books, Cairo: The City Victorious.
UAE National Pavilion bags Golden Lion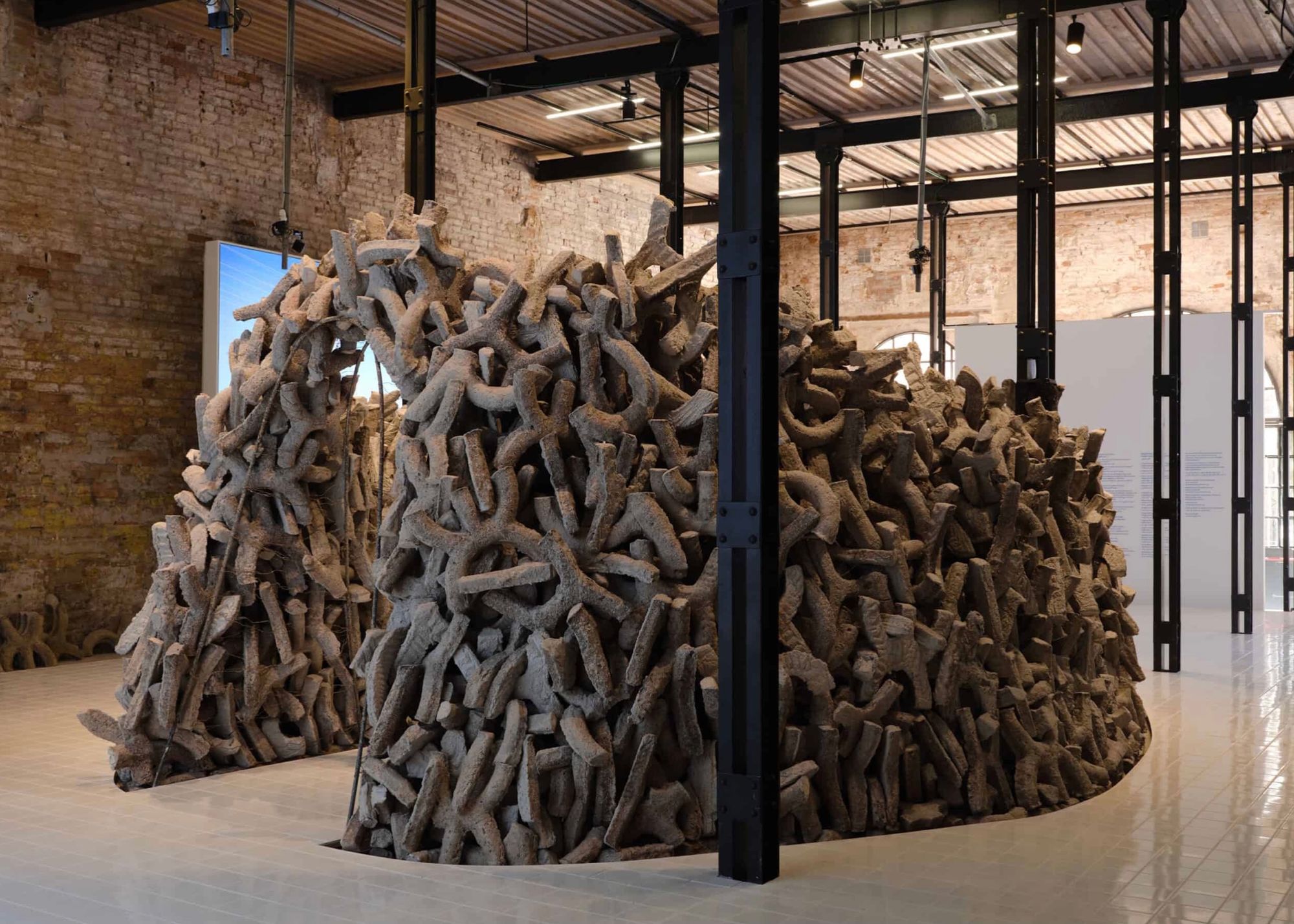 The National Pavilion of the UAE for the Biennale Architettura 2021 Wetland, curated by Wael Al Awar and Kenichi Teramoto, was awarded the Golden Lion award for Best National Participation at the Venice Architecture Biennale.
The prototype is created from recycled industrial waste brine, hand-cast into organic shapes to recall the UAE's traditional coral-built houses, and spans 7m by 5m, with a height of 2.7 meters.
You can catch Wael as well as Laila Binbrek, the Pavilion's coordinating director on the latest episode of Forward Talks to get into some of the architectural elements and how it all came together.
The 17th International Architecture Exhibition (Biennale Architettura 2021) will run until 21 November 2021. You can also find a virtual tour of the Pavilion here.
BOCA announces carbon-neutral plan
In other UAE news, BOCA announced plans to take their sustainability mission a bit further by becoming carbon-neutral across their operations. You might remember us mention BOCA in this newsletter when they did an iftar collaboration with Frying Pan Adventures earlier this year.
And here's a sneak peek, expect to hear a little bit more about BOCA in a few weeks!
---
Balancing work and life
We're wrapping up this week with a thought about work-life balance. In case you're someone who does not indulge in the deep algorithms of Instagram, Simon Sinek is a British-American author and speaker who wants people to feel inspired and fulfilled; key to which is his mission to help people find their 'why'.
While talking about the balance between work and life, Simon poses an interesting question: why do we think of the two as competing things that need a middle ground? Work and life should be partners in your life's journey rather than antagonists; as a simple example, we need to make it okay to take care of the personal during a workday when it's needed, or have a brainwave for work after hours.
Leave us a comment and tell us what you think.
We'll see you next week!